Have a friend or loved one that's notoriously difficult to buy a gift for? Now add status, the ability to buy whatever they want or need, and being the boss - that all compounds the difficulty of finding the perfect gift significantly. 
Not to worry - we're pros at corporate gifts. A great executive gift takes some thought, and these are a few important questions to ask yourself during your search: 
How would I feel if I received this gift? 

How would I expect them to feel if they received this gift?

Does this gift reflect our company's values and culture? 

Is this gift appropriate for the executive? 

Is the cost appropriate, or should it be higher/lower?

Does this gift effectively communicate how I feel about them, and how I value them? 
Now that you have a better idea of the recipient's needs, what do you give an executive that has it all? It may be no surprise that we recommend one quality as a fundamental basis for any gift you choose: sustainability. 
A 2019 study revealed that 46% of people have a more favorable opinion of a company if the gift they receive is environmentally friendly. With so many suppliers now switching to a more eco-friendly way of doing business, there are an endless number to choose from. Searching for sustainable corporate gifts is easier than ever, taking any gift to the next level. 
Choosing an eco-friendly corporate gift is like adding freshly shaved parmesan on top of a bowl of spaghetti Bolognese. Sustainability elevates everything to the next level, making that gift extra special.
Eco-Friendly Executive Gifts & Sustainable Corporate Gifts
Not only is this blanket made from 100% recycled materials, but Newly is a fellow 1% for the Planet member, just like us! A beautiful and functional throw blanket is a truly luxurious gift for executives and anyone else on your corporate gifting list.
There are a lot of reusable water bottles out there, but the Ocean Bottle is a step above the rest. It includes a dual-opening lid to make refilling a breeze, and is made from double wall vacuum-insulated stainless steel and recycled content. This bottle is a go-to for A-listers and executives. The Times even made the claim: "If Apple designed a drinks container for life it would look like this." That's a pretty extraordinary review.
This is the softest, most sustainable shirt ever made! Rugged, warm, and extremely soft, this shirt is made from 100% organic cotton with corozo nut buttons. The perfect gift for an executive that likes to strike a balance between staying warm and staying stylish.
Karst Stone Paper Pocket Journal
This Karst Journal is made from high-quality, sustainable, and recyclable stone paper (no trees here!) all encased within a flexible vegan leather cover. This is an excellent gift for the executive who hesitates to lend out their "good" pen, with friction-free easy gliding writing, and convenient lay-flat binding. Perfect for daily journaling and notetaking.
Made entirely of ocean plastic, this bag is the eco-friendly gift for the executive that has it all. The water-resistant material keeps valuables safe, and expands easily for wherever the day may take them. This bag is excellent as a sustainable corporate gift for a frequent traveler or constant commuter.
Shaped for comfort and vacuum-insulated, this mug preserves taste and keeps coffee and tea toasty hot for 8 hours. A reliable mug is essential for any executive, and this one is designed specifically for active adventurers who value design, durability, performance, and sustainability. This mug will help put the pep in your recipient's step in the morning.
Radmor Baty Bobrad Organic Pima Polo
This polo shirt merges classic style with upgraded responsibility. Made from cotton that is incredibly soft with a comfortable stretch, the material is purposefully made to biodegrade faster at the end of its life cycle to reduce impact on landfills. Anyone can gift a regular polo shirt, but this is the best eco-friendly version for a woke executive.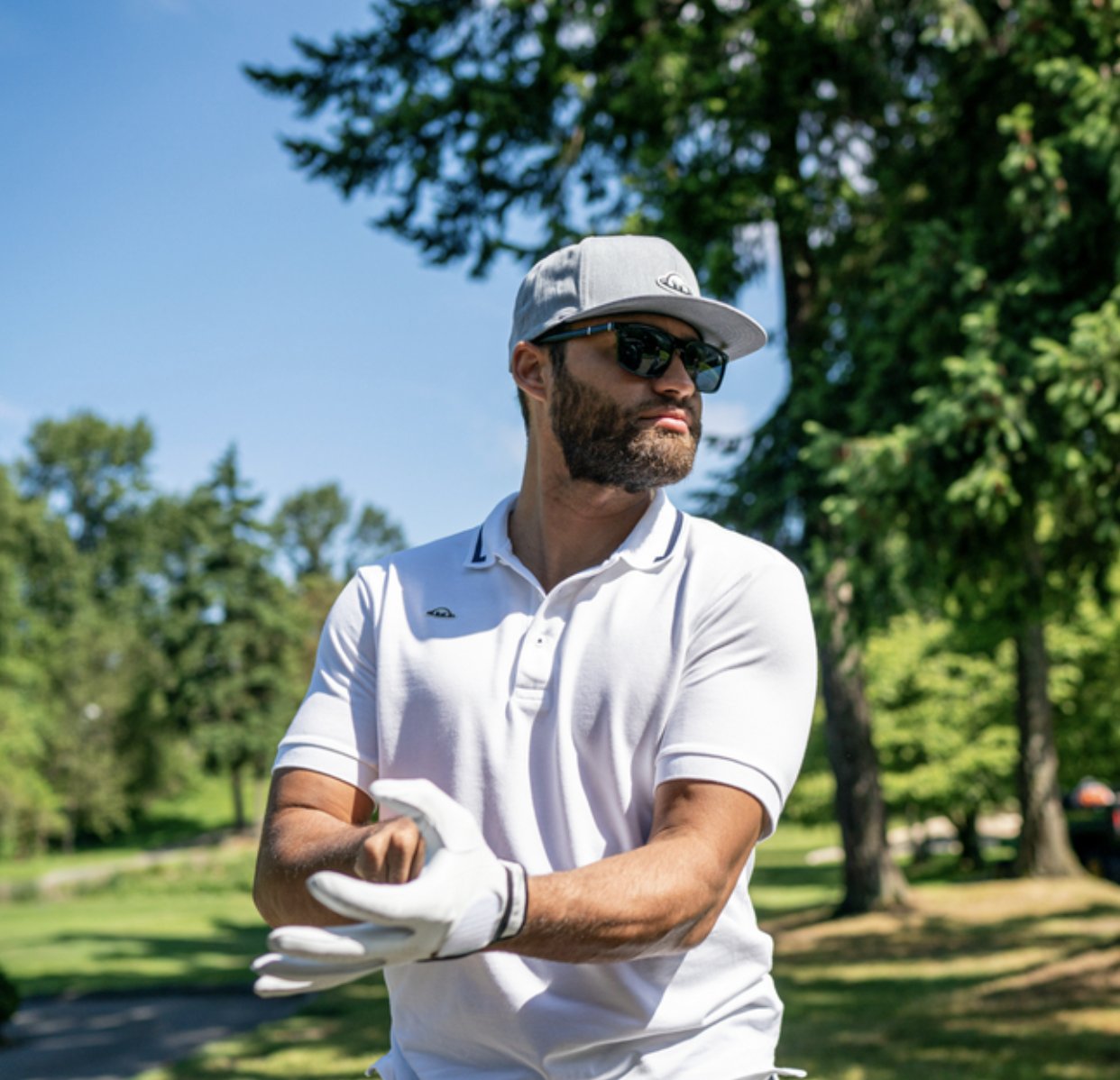 Tentree Women's Space Dye Zip Hoodie
Made from a super-soft blend of organic cotton and recycled polyester, this is the perfect layer to add to any executive's closet. Made with the smallest environmental footprint possible it's sure to become a gift that they can't stop talking about. And as the name implies, every item sold plants 10 trees. What's not to love?
Tech gifts can be sustainable too! This eco-friendly wireless charging pad is made with 72.5% certified recycled materials. If that isn't enough, it includes embedded magnets and an anti-slip recycled silicone grip that keeps devices in place, and even charges through most cases. Essential for the executive on the go that doesn't have time to remove their phone case for charging.
Tentree Cotton Juniper Blanket
We've said it before, and we'll say it again: blankets make classy, valued, long-lasting gifts. Show that executive that you appreciate them with a cozy, 100% organic cotton blanket with a fun design that suits any style. Even better, each blanket sold plants ten trees. 
Goal Zero Lighthouse Mini Lantern
This mini lantern is a perfect eco-friendly gift for the executive that loves to escape in the great outdoors. It has adjustable brightness for extended runtimes (up to 500 hours on low), fold-down legs for maximum light dispersion, built-in hook and magnets for versatile mounting, and the ability to charge phones and other USB gear. Because sometimes executives need to escape while staying connected.
Finding the perfect executive gift can undoubtedly be challenging, but it doesn't have to be. Start by considering the recipient first, asking the right questions to yourself, and then search for sustainable and long-lasting gifts. You'll have no trouble at all finding an eco-friendly executive gift that is special, memorable, and makes the recipient feel truly appreciated.